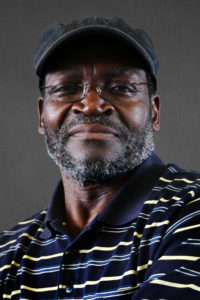 Mathatha Tsedu
Adjunct professor and Acting Executive Director of the National Editors Forum (SANEF)
Prior to that Mathatha was General Manager for Strategic Development and Projects at Media24 News.
After serving as editor of City Press, he was head of the Media24 Journalism Academy, responsible for training working and learner journalists. He is a seasoned media trainer. He was until September 2013 Project Director of the Print and Digital Media Transformation Task Team (PDMTTT) and before that he was Project Director of the Press Freedom Commission of SA, which was established in 2011 to look at the regulatory framework of print media in SA. He is a member of the Advisory Board of the Unisa School of Governance.
He has served as Editor at a number of SA newspapers, namely Sunday Times and City Press and as Deputy Head of News at SABC. He was the Chairperson of The African Editors Forum (TAEF), and of SANEF. He is also a member of Council of the Council for the advancement of the SA Constitution.
He is a recipient of a number of awards, including Nieman Fellowship at Harvard University, the Nat Nakasa Award for Courageous Journalism, The Mondi Shanduka Lifetime Achiever Award and The SANEF Wrottesley Award, the Media24 Newspapers All Time Legend and the Naspers Phil Weber Award.
Education
Bachelor of Arts, Honours, Journalism and Media Studies, Wits University, Year
Honorary Doctorate (DPhil in Arts) , University of Western Cape, Year
Contact
Email: mathatha.tsedu@wits.ac.za
Twitter: @nditshenitsedu