You can choose to apply for:
1) the MA by research,
2) the MA by coursework and research report, or
3) one Masters course only (known as "Arts Occasional").
The first two can be applied for online. To apply as an Arts Occasional, you need to contact Linda Sowden (linda.sowden2@wits.ac.za).
There are two stages for entry into the programme. The first is application; the second is registration.
Application for the MA degree programmes takes place from July to September and must go through the Wits online application system. The deadline for application submission is September 30. No applications are considered after the deadline.
Registration takes place in the beginning of the academic year, from mid-January to the beginning of classes in February. Registration is when you officially choose your courses for the MA, and they are recorded on the university system. You will also be expected to pay a registration fee. The department sets aside a day before classes start to advise on courses and on the process of registration.
The online application
Wits has an online application system (see http://www.wits.ac.za/
postgraduate/applications/). The system is operated by the Wits Enrolment Centre, and all queries and problems with the site should be directed to them at (0)11 717 1888.
If you are new, you can create an account by going to http://www.wits.ac.za/study-at-wits/ and selecting "Apply Online" from the menu. If you are already a student, you can apply through the student portal. For instructions on how to apply, see http://www.wits.ac.za/postgraduate/applications/submit-an-application/.
At this stage, you will not be asked to choose your courses or a specialisation. You just need to select the option for the degree for which you would like to apply. The MA by coursework has the code ACA00. The MA by Research (which means working on a dissertation only) is ARA00.
The online system will allow you to apply without providing all the required documents and proof of payment. Your application will remain incomplete until all those documents are uploaded. The Journalism department does not receive your application officially as long as it remains incomplete, so it is important to check that all the supporting documents are there.
Programme Requirements
The criteria for the MA by Research are:
high marks at the Honours level (70% or above);
demonstrated ability to work independently on research (through a recommendation from your Honours supervisor or completed research);
at least five years' journalism, media production or related experience.
Admission is dependant also on whether the department has a supervisor in
your area, so you should submit a short (about five pages) proposal for your research.
The criteria for the MA by coursework and research report are:
a minimum of 65% average for your Honours or fourth year;
at least five years' journalism, media production or related experience.
Applications are highly competitive and places are limited, so the department reserves the right to limit admission to the top 25 applicants. No late applications are considered.
Fees and Financial Assistance
Fees for the Masters degree (three courses and the research report) are about R40 000. Please check the university website for the latest information. International students pay a special fee. Please click here for information on the special circumstances of being a foreign student at Wits.
For more information about the application process, see Wits' postgraduate website. For information from the Journalism programme, please contact the programme administrator at journinfo@wits.ac.za or (011) 717-4028.
Applications for 2022
For information about the Masters' degree, and whether you are eligible or not, please contact us. However, once you have decided you would like to apply for the programme, you need to do that through the university's official structures. You can apply online here, or you can go to the Enrolment Centre, Solomon Mahlangu House (formerly Senate House), to fill in a hard copy application form.
Along with the form, you should provide a work history or short cv, and a copy of your Honours research project or long essay. A letter of reference is not required – just enter the names and contact details of your referees on the form. Please provide your supporting documents before the deadline for applications closes, as we cannot make a decision without them.
Applicants may be required to write entrance tests or language tests. Places in the programme are limited and late applications will not be considered.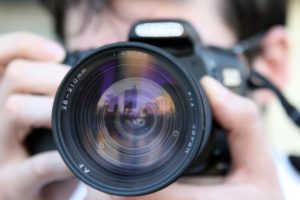 YOU MUST CHOOSE ONE OF THE SPECIALISATIONS OUTLINED ABOVE. Please do this by emailing the MA convener lesley.cowling@wits.ac.za AND journinfo@wits.ac.za. If you are interested in more than one of the areas, please indicate that in your email.
All applications should reach us by September 30. International students are required to submit a SAQA evaluation of their qualifications. This can take some time to reach us, so please prioritise this process.
For students completing an Honours degree, the applications should also be submitted by September 30, but decisions will only be provisional until your final results become available.
If you have not received a response from us letting you know whether you have been accepted by early December, please check your status by sending an email to: journinfo@wits.ac.za
There is no mid-year admission for the Masters programme.
Course Requirements
The Masters can be taken full-time (one year) or part-time (two years). Students must take three courses and produce a research report of about 25 000 words. Students are required to take the core course, Media and Society, as well as two optional courses. The optional courses and the research need to reflect whichever stream or specialisationstudents have chosen.
There is also an option to do a Masters in Financial Journalism research only, a much larger project, under the guidance of a supervisor. Candidates would need to apply with a pre-existing topic, and have exceptional research skills.
REQUIREMENTS FOR SPECIALISATIONS AND TOPIC AREAS
Students are advised to choose an area of specialisation in order to structure the MA programme and research. Specialisations include the core course, plus one or more courses in the focus area. The following specialisations are offered:
Required courses: Media and Society.
Suggested courses: Financial Journalism, The Story of Money.
Research: A project on a financial or economic topic. If the student has done Financial Journalism courses at the Honours level, he or she can substitute an appropriate option, with permission from the specialisation convener.
Convener: Kevin Davie (kevin.davie@wits.ac.za)
---
Media and Politics
Required: Media and Society.
Suggested courses: Two courses from the Media and Politics options, or, by arrangement with the convener, an alternative option from the university's MA courses.
Research: A project on media and public debate, political communication, or journalism and publics.
Convener: Lesley Cowling (lesley.cowling@wits.ac.za)
---
Communication for Social Change
Required: Media and Society.
Suggested courses: Development Communication. By arrangement with the specialisation convener, a third course can be chosen from Journalism or from other departments. Research report on a communication for social change topic.
Convener: Alan Finlay (alan@apc.org)
---
Radio
Required: Media and Society.
Suggested courses: Radio Journalism, Radio Studies. Students who have done Radio Journalism at Honours level can take a third option, after consultation with the specialisation convener. In addition, a research report in the field of radio will be undertaken.
Convener: Prof Franz Krüger, franz.kruger@wits.ac.za.
For general information on the Wits Radio Academy, the unit which offers this specialisation, click here.
---
Required: Media and Society.
Suggested courses: Media Law and Ethics, and a third optional course, from Journalism or other postgraduate options. The third course will be chosen in consultation with the specialisation convener. In addition, a research report in the field of ethics will be undertaken.
Convener: Franz Krüger, franz.kruger@wits.ac.za
---
Writing and long-form journalism
Required: Media and Society.
Options: Creative Writing for Journalists, The Story of Money, South African Non-Fiction Narratives, or an option from Wits creative writing programme.
Research report: A journalism or literary non-fiction piece, with a scholarly introduction. With permission from the convener, the candidate can opt for an academic research report on an aspect of creative non-fiction, literary journalism, or journalism editing and production.
Conveners: Lesley Cowling (lesley.cowling@wits.ac.za); Kevin Davie (kevin.davie@wits.ac.za)
---
Online/Digital Journalism
Required: Media and Society.
Suggested courses: Online Journalism, Digital Journalism, or a third option, in consultation with the convener from Wits Journalism or other postgraduate offering. In addition, a research report in the area of online/digital journalism.
Convener: Franz Krüger, franz.kruger@wits.ac.za
---
COURSES
Seminars are mostly scheduled for weekday evenings to accommodate working students, while some are offered on a block-release basis – generally two weeks of full-time work (see timetable). The classes are made up of working journalists from a wide range of backgrounds and media, which results in a dynamic and exciting environment for discussion and debate.
Registration
Registration usually happens in January or early February. Wits now offers online registration. You will be sent the information by the university once accepted. At the beginning of each year, we schedule curriculum counselling in the department to help you make your choices. The faculty also schedules a day for those who need to come to campus to register.
Please see the maps of Wits if you are unfamiliar with the campus. More information can be found on the Wits website.
For more details and information on how decisions are made, special admissions and international students, please download this document.
Click here for more information on how to apply for a Phd in Journalism and Media Studies.